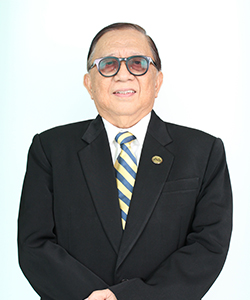 It is my utmost pleasure to welcome you to the new Sarawak Business Federation(SBF) Website!
SBF have indeed come a long way, as the idea of a joint federation was first floated in 2007. Fast forward to 2016, the initial idea of this joint federation is finally brought to fruition as consensus grew that the business community needs a stronger voice in advocating its interest at the national level and beyond. The Sarawak Business Federation (SBF) was successfully launched by our late Sarawak Chief Minister Pehin Sri Datuk Patinggi Tan Sri (Dr) Haji Adenan Haji Satem on Friday, 9 th September 2016.
SBF acts as an umbrella body which represents key organizations and industries in Sarawak with the main objectives to promote business, protect the interest of the business community in the State and to speak with a united voice on all matters that affect the business community.
With private investment as the main engine of economic growth in the State, SBF champions the interests of the business community and serves to be an active link between the private and public sectors.
With given mandate, SBF hopes to also play a proactive and pivotal role to improve the lack of consultation with stakeholders here in the State. By the formation of SBF, it will enhance the growth of the Sarawak economy, mentor young entrepreneurs and business and to set Sarawak as a State of distinction, quality and innovation.
With all these, I would like to seek your generous support as we chart the road ahead. We are in this together.
Stronger Together!
Dato Sri Abang Haji Abdul Karim bin Tun Datuk Abang Haji Openg